Dental technology is constantly improving the way we practice dentistry and enhance patient comfort and education.  While we continue to implement these new advances in our dental practice, patient care and comfort is our main emphasis.  Below are some of our new equipment that has enabled us to provide the finest quality of dental care.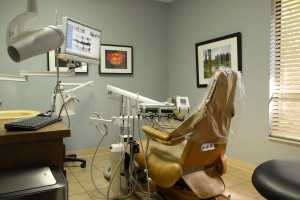 Digital Radiographs– These new x-rays provide better diagnostic quality and 90% less radiation.
Planmeca Panoramic Digital Radiograph-Panoramic radiographs are an important diagnostic tool used to evaluate the oral cavity and surrounding structures.  This particular model also allows us to take extraoral radiographs (x-rays that can be taken outside of the mouth) for patients with severe gagging.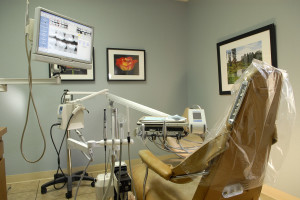 Intraoral Imaging– Now, patients can view what is going on inside their mouth— from broken fillings to large cavities, and can even see a before and after picture of their new and improved smile!
Electric Handpieces– Quieter and more efficient, we're finding that more of our patients can sleep soundly during treatment.
Educational Videos– Each treatment room is equipped with a DVD player for both our patient's comfort and education assistance.  We feel it is important that our guests understand why and how the treatment is being rendered.  Our caring staff, and patient doctors, and instructional tools, help ensure that each patient leaves well informed of their dental needs and recommendations.